About the Journal for Religion, Film and Media
JRFM is a peer-reviewed, open access, online publication. It offers a platform for scholarly research in the broad field of religion and media, with a particular interest in audio-visual and interactive forms of communication. It engages with the challenges arising from the dynamic development of media technologies and their interaction with religion in an interdisciplinary key. It is published twice a year, in May and November.
JRFM is edited by a network of international experts in film, media and religion with professional experience in interdisciplinary research, teaching and publishing, linking perspectives from the study of religion and theology, film, media, visual and cultural studies, and sociology. It is published in cooperation between different institutions in Europe and the USA, particularly the University of Graz, the University of Munich and Villanova University, in cooperation with the Schüren publishing house in Marburg.
Volume 9,
No. 1
Paradise Lost. Presentation of Nostalgic Longing in Digital Games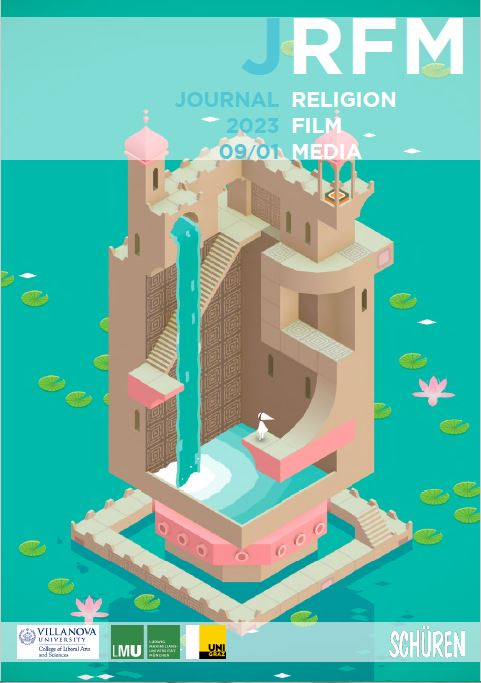 Issue description
FOCUS OF THE ISSUE
Since Milton's poem, the notion of "Paradise Lost" (1667) has found its way into popular culture in general and digital games specifcially. While digital games have been an arena to imagine the past since their early days, in the past decade, there ... See the full issue