Click here to access the current issue!
Click here for the printed issue!
JRFM publishes articles in English that focus on visual and audio-visual media, feature films, documentaries, advertising, interactive internet-based media and other forms of communication and their interdependence with contemporary or historical forms of religion. It critically reflects on theories and methods, studies on inter-mediality, and phenomenological and comparative approaches to media and religion across different cultures and periods. The main focus lies on contemporary phenomena, but diachronic analysis of the interaction between film, media and religion are also promoted as an essential facet of study. The journal also focuses on the transmission of visual and audio-visual media on the internet, which has significant impact on the reception processes of feature films, art and music in relation to religion.

JRFM is edited by a network of international film, media and religion experts from different countries and with professional experience in research, teaching and publishing in an inter-disciplinary setting, linking perspectives from the study of religion and theology, film, media, visual and cultural studies, and sociology. It emerges from the cooperation between different institutions in Europe, particularly the University of Graz and the University of Munich in cooperation with the Schüren publishing house in Marburg. It is an online, open-access publication with print-on-demand as an option. It appears twice a year in May and November and includes generally 6 articles and 2-3 book/film/game reviews.
Announcements
Call for Papers: Call for Papers: JRFM 2018, 4/1

The sixth issue of JRFM will focus on Trauma, Memory and Religion - Representing Memories of Killing in Film

Please download the complete call HERE and submit your papers on www.jrfm.eu until November 28th, 2017.
Posted: 2016-10-27
More...
Vol 2, No 2 (2016): From Social Criticism to Hope: The Cinema of the Dardenne Brothers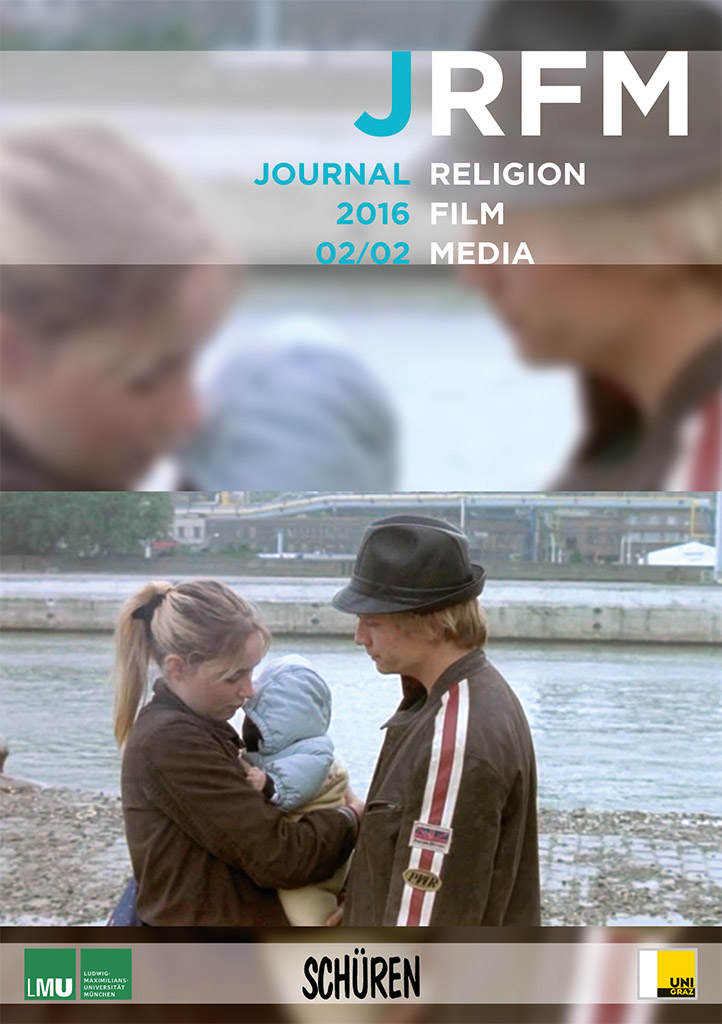 Stefanie Knauss (ed.)

From Social Criticism to Hope
The Cinema of the Dardenne Brothers